10 Thoughtful Love Messages
by Veronica Joce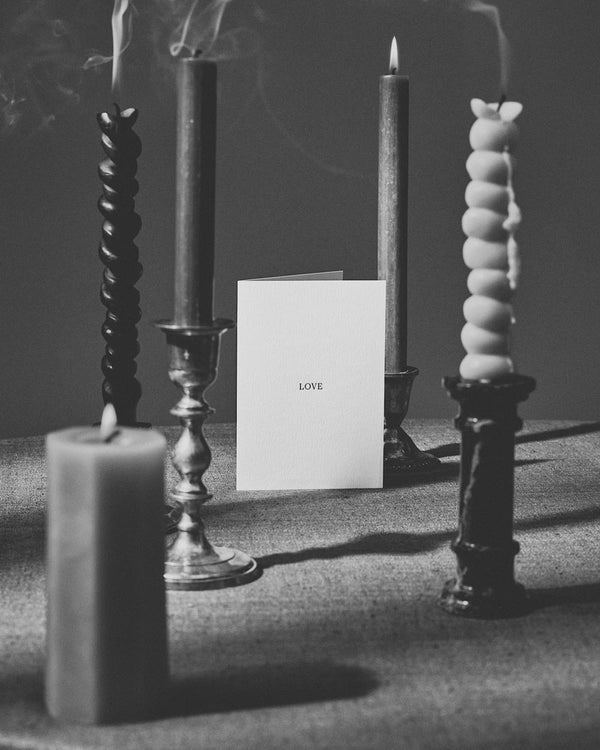 From all-encompassing romance, to self-love and kindness from family and friends, love has many definitions and can be expressed in a myriad of ways. One of them are love messages.
We believe that romance lives in the hand-written cards. Here are 10 thoughtful phrases you can write in a special occasion, thank you, or love card that will express your deep love and appreciation.
"Forever you. Forever me. Forever us."
"Happiness is you."
"Love you for everything you are, everything you have been, and everything you are yet to be."
"Here is to more date nights, deep conversations, morning hugs, and kisses on the neck. Let's create more magical moments. Together."
"The best part of my day is when I see you smile and hear your voice."
"All of me loves all of you."
"Together with you is my favorite place to be. Home is with you."
"Grateful for you and for the life we are building together."
"Being with you makes my soul smile."
And the timeless, yet the most precious of all – "I love you". Three words that say it all.
---
Rediscover the ritual of putting pen to paper and expressing your most genuine feelings through heartfelt and meaningful words with our premium set of seven letterpress occasion cards with envelopes. Perfect for thank you notes, love messages, and all the happy moments in between.