Good News of the Week
by Intelligent Change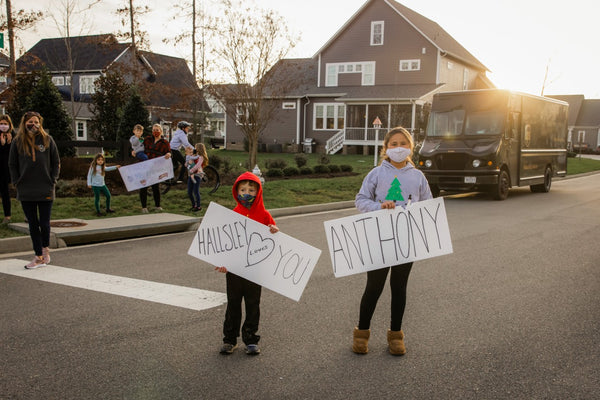 Virginia neighbors find a way to show UPS driver how much he is appreciated
Anthony Gaskin is a driver for UPS and, during the pandemic, his daily deliveries have been life-saving, both literally and figuratively, to the Midlothian neighbors in Virginia.
To show their appreciation, hundreds of residents got into their cars and lined the streets along Gaskin's route, honking their horns, ringing bells, and holding up signs as he slowly drove by. Anthony's supervisors were also there to present him with a gift.
Maryland man finds his calling in retirement, fixing hundreds of bikes at no charge
Ric Jackson, a retired mathematician and avid cyclist, lives in Potomac, Maryland and fixes any bike that comes his way, free of charge. Since the lockdown started, Jackson has repaired more than 650 bikes for people he knows, as well as others who find him through word of mouth.
Kids are often in awe when he takes their broken bikes and returns them good as new, and he regularly receives texts from people praising his handiwork and telling him about the great bike ride they just went on, thanks to him. "That's the kind of thing that makes my day," Ric Jackson said CBS News. "That's my reward."
Europeans got more electricity from renewable energy than fossil fuels
For the first time ever, renewable energy – solar and wind– surpassed fossil fuels as the European Unions's main source of electricity.
European emissions from electricity have been falling at record rates over the past five years, becoming almost 30% cleaner since 2015. An annual report tracking power use in the European Union has revealed that renewables delivered 38% of the total electricity in 2020, just about squeaking ahead of the 37% generated by fossil fuels.