The simplest thing you can do to start your day happy
Based on positive psychology research. The journal that WORKS.
Add to cart
---
Max 300 items. Cannot be combined with other offers. Need more items click here.
---
bundle includes

The Five Minute Journal

Productivity Planner


shipping details

US Overnight (1 Business Day)
US Express (2 Business Days)
US Standard (5-7 Business Days)
International Express (3-5 Business Days)
International Standard (7-21 Business Days)

benefits

Bundle up and save
Start every day happier
Get more done in less time
---
---
What customers are saying
Customer Reviews
Write a Review
Ask a Question
02/03/2020
Arkadiusz B.
United States
Best planner ever!
Just purchased my third one :) changed my approach to planning from 'striving for inefficient perfection' to 'doing what matters the most'
03/03/2020
Intelligent Change
We are so grateful to hear you are on your third one, and for sharing your new approach, Arkadiusz! We wish you an amazing journey with the new one!
20/02/2018
Naiomi M.
Corsier-sur-Vevey, Vaud, Switzerland
Aiding Procrastination!
So I've been using my productivity planner and five minute journal for the last 3 weeks or so, as I had read prior to ordering that they were the way forward to combat procrastination! To any of my friends and family who know me well really thought I never had a problem in that area. Whilst following the guides how to use both of these books, I have synchronized the usage and have found that by doing so it has really put the thoughts in my mind and onto paper a reality. After only a few short weeks I can see how adding this to my daily routine, clears the cluttered mind and has already brought back an initial focus point for me. Thank you very much to everyone at Intelligent change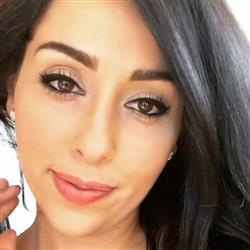 20/12/2017
Subrato R.
San Diego, California, United States
Exceptional Service and Product
I had my original order stolen about 2 weeks ago. Patricia helped me right away and ordered a new shipment of the 5 Minute Journal and Productivity Planner. She provided follow through and updates to make sure I got the package delivered as soon as possible. Got it 2 days ago, put it on the side of my futon and have begun writing in it. I am happy and satisfied with the whole customer-seller interaction Intelligent Change provides. Thank you , with gratitude. -Subrato Roy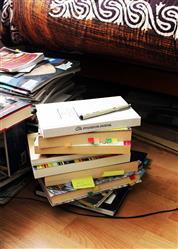 ---
Benefits of Keeping a Gratitude Journal
The Five Minute Journal is created with leading positive psychology research. The Greater Good Science Center at the University of California, Davis--launched a multi-year project expanding the science and practice of gratitude. Here is what they found:
Higher levels of positive emotion
More joy, optimism, and happiness
Feeling less lonely, and isolated
Acting with more generosity and compassion
Stronger immune systems
---
---
Fan Love + Inspiring Quotes on Instagram
Use #fiveminutejournal for a chance to get featured
---
---
Game Changer
This is my second journal and I purchased one as a gift. Consistently writing in this book each day is one of the best things I've done in 2018. The number of things that come to fruition after writing about them is astounding. And the reminder to count my blessings and tangibly acknowledge my gratitude makes me happier. I wish everyone could experience the power of the Five-Minute Journal!
I sincerely appreciate your review of the Five Minute Journal, Amy! I'm so happy to hear that you are really enjoying the gratitude journal and how it has helped several things come to fruition already. It is truly magical and very rewarding. Please continue your journey with it and if you ever have any questions, feel free to reach out at
hello@intelligentchange.com
. We'd love to help.
Life Altering Product
I found the 5min Journal by accident and honestly, it was an impulse buy. Now I am almost a year into my "Intelligent change journey", this product has changed my life. It truly proves that even on the seemingly worst days, there are always three good things that happened. Between the 5min Journal and the productivity planner, I have completely altered the way I perceive the world and the way I go after my dreams/ goals. A year ago I was in a pretty dark place, and was doubting the choices I have made. I was not putting my happiness first. Now I am sitting here, writing this review in the middle of packing for my trip to London next week. I truly believe that I would not be in the place I am today without this product.
Dear Alex: Congratulations! I am so grateful that you have shared your story. It is truly inspiring to hear the growth, productivity and personal development milestones that you have achieved using the Five Minute Journal and Productivity Planner. Gratitude, positivity and accountability are powerful tools that have lasting, meaningful effects - as you are now a testament to! Wishing you happiness and success as you continue on your journey, Alex. May you continue to be present and live fully. Please enjoy a safe and beautiful time in London. With gratitude, Andrea.
Feeling truly grateful
I have been searching for a way to document my gratitude + the Five Minute Journal really keeps me present and I start + end my days in the best way. As a busy mama of two young children, these five minutes at the beginning and end of my day are so important to me--I finally feel like I have given myself a bit of time for self-love. Thank you XO
Thank you for sharing your experience, Holly - this is truly beautiful to hear. It is so important to nourish yourself so that you are fully present and able to give of yourself to others - especially your little ones! So happy that the Five Minute Journal has helped create this special time for self love and gratitude in your daily routine.
Strong product!
Great product, but lacks depth.
Dear Chad, thank you so much for taking the time to share your honest feedback on the Five Minute Journal. We would love to connect with you to hear more about any comments and suggestions you may have, as Intelligent Change is always looking to improve and provide the most meaningful experience possible for our audience. If you are open to this, I kindly ask you to connect with us directly via
hello@intelligentchange.com
. Wishing you happiness and positivity on your gratitude journey, Chad!