Determine Your Signature Style
by Intelligent Change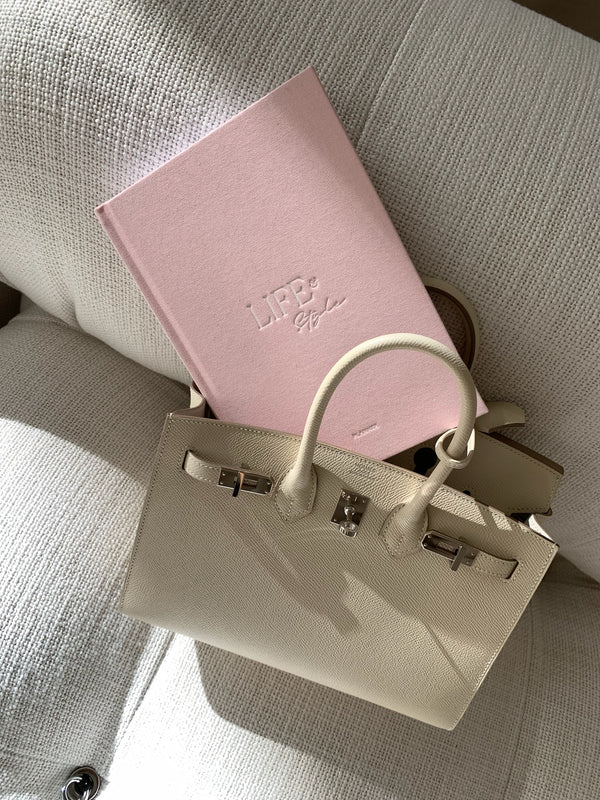 Style is a unique and personal way of expressing your inner self to the world––be it through the aesthetic choices of your clothing, the way you live and plan your life, or communicate with others––and finding your own authentic style will help you to live in harmony with who you truly are.
Whether it's achieving more balance, working towards long-term dreams, or defining your personal style identity, the LIFE&Style Planner by Leonie Hanne is designed to bring more purpose and value to your day-to-day living and make your journey more beautiful, memorable, and meaningful.
Finding your personal style is one part of the long-winding journey of getting better acquainted with yourself.
The better you know yourself and the more at ease you feel in your own skin, the easier it will be to determine what your signature look is––and to have the confidence to stay true to it, no matter what everyone else around you is wearing.
So, perhaps the best style advice to follow is to get to know yourself and continuously work on growing your sense of self. Journal, meditate, spend quality time with yourself, go on long reflection walks. From there everything starts falling into place, you are more in touch with your own intuition and able to make any decision effortlessly––from major life choices, to what you need to be wearing to feel your best.
If you're a minimalist at heart, for instance, embrace timeless silhouettes and neutral hues without being swayed by seasonal trends to wear loud patterns or big volumes. Ditto, if you have a flair for color, fill up your wardrobe with every shade of the rainbow, even if the look of the moment is more austere and monochrome.
Apart from inner confidence, reaching a point where you have determined your signature style also requires a healthy amount of trial-and-error. Take a good friend and go to your favorite shops to try different pieces on and discover the colors that suit your skin tone, the silhouettes that flatter your figure––and more generally the designs that spark joy.
Remember:
Just like our personalities evolve with age, so can our style. Nothing's set in stone and you can always change your mind and keep experimenting.