How to Add More Fun to Anything You Do
by Kinga Lewandowska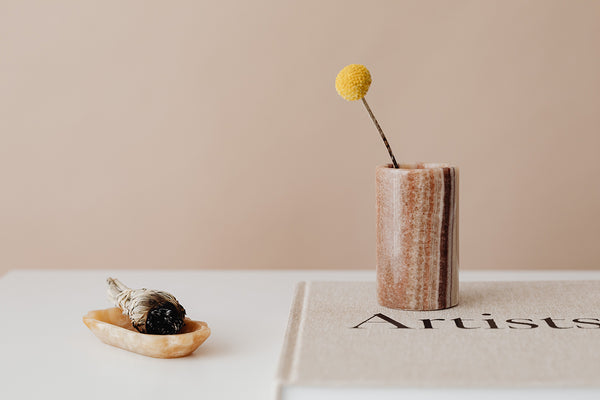 In our everyday lives we like to stay busy. We take pride in working hard and taking on new projects and clients, we do chores, take care of our children and spouses, we run, then run faster, and after a long day we fall asleep before our head hits the pillow. Is that all there is to a successful life?
No. We are missing a crucial component – fun! It should be an integral part of your work day (and not just on Fridays) as well as your self-care routine. Having fun is no laughing matter, it should be a conscious everyday commitment. And call us crazy, but we do believe in taking a whole day off in the middle of a working week for scheduled fun time.
We know you need more convincing. We hear your concerns, "fun does not pay the bills" and whatnot. Well, yes and no, not directly (unless you have a dream job). However, it's such an important pillar of our mental and physical wellbeing that it's impossible to ignore the value it brings to our overall success.
Ask yourself this: How productive are you when you're burnt out? Is languishing helping you reach your goals? Or is more stress the answer to your problems? We know you can feel it. Fun is the key to a fulfilling career (that will pay those bills, wink), and the life you love and enjoy living.
The Best Argument for More Fun
The only argument in favor of fun you'll ever really need lies in the research of Bronnie Ware, author, speaker, and songwriter, who used to work in palliative care. Over the years, she managed to gather the five most common regrets of the dying. They are as follows:
I wish I'd had the courage to live a life true to myself, not the life others expected of me.

I wish I hadn't worked so hard.

I wish I'd had the courage to express my feelings.

I wish I had stayed in touch with my friends.

I wish that I had let myself be happier.
Most of the abovementioned regrets revolve around the lack of fun. There is no medal or reward waiting for us at the end of our lives for how much suffering we've done. But if we add more fun to our time on earth, if we relentlessly choose happiness, we will definitely have fewer regrets at the end of our journey.
"All we have to decide is what to do with the time that is given us." — J.R.R. Tolkien
Defined and Defended
The beauty of fun lies in the fact that it means something else to each and every one of us, yet it universally boils down to anything that brings us joy and makes us happy. For an extrovert that might be meeting crowds of new people around the world, while an introvert would much rather see a small circle of long-time friends in the safety of their home. Both are entertaining in their own way.
Fun might also mean collecting stamps, riding a bike for the first time in ten years, starting a business, or curling up with a book in your favorite armchair. Fun has no rules and it can live in anything that sparks a rush of endorphins and dopamine.
What's more, recreational activities, big or small, can be incorporated into most of what we do on a daily basis. We can dance while cooking dinner, sing while cleaning the house, or doodle for improved focus (how fun is that!) while listening to a university lecture.
Research shows that fun can improve our relationships, make us smarter, reduce stress, balance our hormones, and make us more youthful. Fun at school is crucial for students to better understand and remember what they learn, and fun in a workplace facilitates employee and customer satisfaction, and creative performance. Fun makes us healthier and stronger. There really is no excuse to avoid it.
"If at first you don't succeed, laugh until you do." – Emilia Clarke
Why So Serious?
Marie Forleo, author and entrepreneur, has been a long-time advocate for a playful work environment. Wise and cheerful, she has built her hugely successful coaching and marketing businesses on a solid foundation of fun. Her educational videos contain jokes, dancing, costumes, funny sketches with silly accents, and anything she can think of that adds more spontaneity to her content. All that so we can retain valuable information more effectively.
It comes as no surprise that part of what Marie wants us to learn is how to add more fun to our own lives. Her advice is to treat everything you do like a party and make it a daily practice. For example, Marie loves music so she takes a speaker and a reggae air horn everywhere she goes. Sometimes her festivity involves wine, sometimes coffee, it depends on her mood or time of the day, but there's always an element of celebration in anything (extra)ordinary that she does.
You can define anything you want as a party – hiking party, laundry party, laughing party, movie night party – you name it. The point is, anything can be fun if you're willing to make it so.
"Fun is an inside job, always within your control, and a choice that you have to make every single day." – Marie Forleo
---
Let's Get the Party Started
The purpose of life is to enjoy it. What better way to do that if not by indulging in more fun. Laughter is medicine. Do more of what makes you happy and whistle your way through what brings you less joy but needs to be done. It's all about your attitude. Make life your party and you'll be able to smile when it comes to an end.
"We don't stop playing because we grow old; we grow old because we stop playing." – George Bernard Shaw