Summer of Gratitude Challenge
by Intelligent Change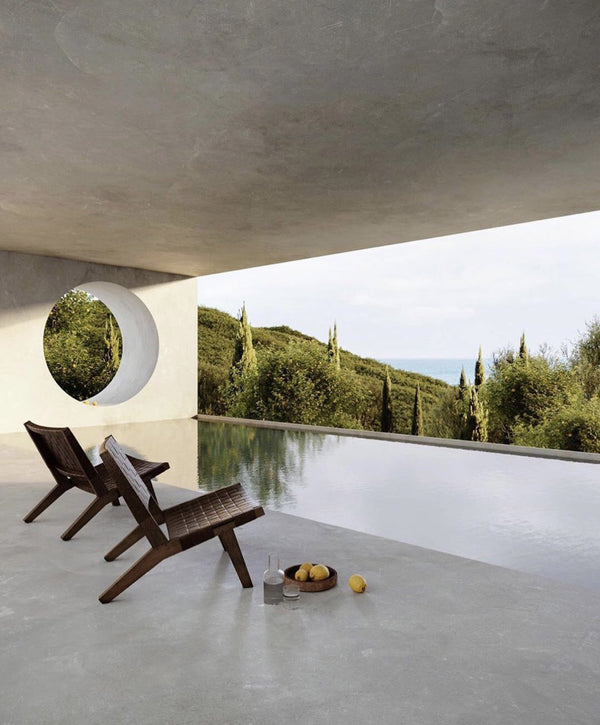 Summer is the time of another fresh start. Its days are filled with freedom and sunny joy. It's when we are able to fully immerse ourselves in dolce far niente––the sweetness of doing nothing––and tap into the art of slow living and creative self-expression. Summer is experiencing the beauty and lightness of being. It's rediscovering your youth. It's breathing optimism. It's about being grateful, cheerful, and full of energy.
Summer is all about noticing, documenting, and memorizing bright moments of unconditional happiness. And gratitude is the simplest way to build a foundation of joy in your life and preserve those sun-kissed, warm, positive memories for years to come.
With less work, special summer schedule, and extensive holidays, sunny days may invite you to relax and finally take a well-deserved break from your routines and self-discipline. For this reason, we are bringing you a big summer re-set with Intelligent Change. This season, we are launching the Summer of Gratitude challenge. With guidance from our team and community, we want to help you start building a life-changing habit of gratitude or keep up with your existing gratitude and self-awareness rituals.
---
How to enter
The Summer of Gratitude challenge starts on Tuesday, June 21st and ends on Wednesday, August 31st.
It is open internationally to Five Minute Journal and 5 Minute Journal App users.
Throughout the summer, share your moments of appreciation and show us how you stayed on top of your gratitude journaling habit.
You can:
get creative and film Instagram Reel, Tik-Tok, or YouTube video;
take a screenshot of your journaling streaks (available in the app);
take a photo of your habit tracker (available for free download on our website); or
show us an entry from your Five Minute Journal.
Use #gratitudesummer_ic hashtag and tag @intelligentchange so we can celebrate your gratitude milestones together.
If you prefer to stay out of social media, email us your summer gratitude moments at hello@intelligentchange.com.
RESOURCES
You can download the 5 Minute Journal app here. Its free basic version captures the essence of the original Five Minute Journal, and it will allow you to practice gratitude and keep track of your progress.
If you prefer to use the physical gratitude journal, you can download the monthly Habit Tracker here. Use it on your laptop (it's interactive!) or print it out and track your positive habits.
Summer Giveaway
We have also prepared a special giveaway for anyone who engages with the Summer of Gratitude challenge. We will select one winner whom we will gift tools for intelligent lifestyle rituals:
The Five Minute Journal, signed by Intelligent Change team
Lifetime subscription to 5 Minute Journal App
5-Minute Mindful Focus hourglass
Set of Thank You cards
Mindful Affirmations
Quarterly Productivity Planner
Table Talk game
And exclusive, premium Choose Gratitude tote bag
If you're looking for a fun and exciting way to instill a new habit, the Summer of Gratitude challenge can be a good start. It may not be enough for a new habit or behavior to stick, but it is a great way to add more value to your summer days, get inspired, build the momentum, create room for personal growth, and make a positive change in your life. Here is to summer filled with gratitude and joy.
---
Winners must be 18+. Entry period: 6/21/22 to 8/31/22. No purchase or payment necessary to enter or win. A purchase will not increase your chances of winning. Odds of winning depend on the number of eligible entries received. One (1) winner will be randomly chosen among all eligible entrants who are persons who follow the steps listed above or enter via the alternate mail-in method of entry. Void where prohibited.