The Gratitude Night Routine
by Veronica Joce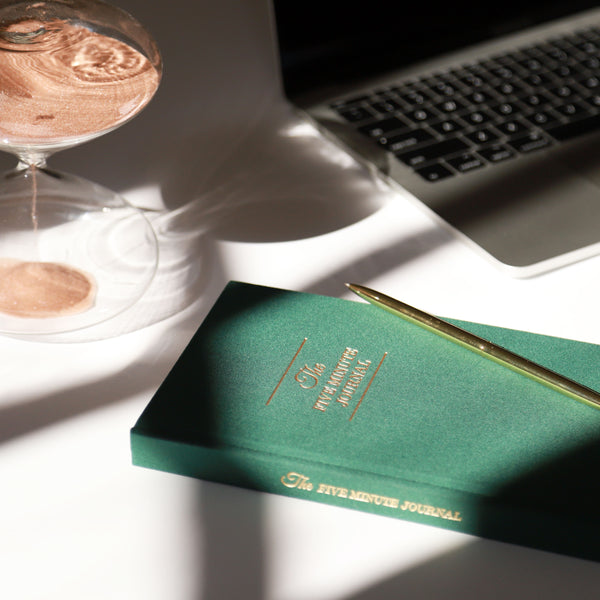 Possibly the best moment in the day is allowing yourself to take inventory of special moments—big and small. It's this simple exercise of noticing, acknowledging, and reflecting on those special moments what makes evening routine and gratitude journaling so effective.
With the new colors of Five Minute Journal, we updated the Night Routine layout to provide you with a fresh and even more rewarding gratitude journaling experience.
Highlights of the Day
Instead of What three amazing things happened today?, every evening, before laying your head to rest, reflect on that day's highlights. Highlights of the Day is your personal collection of the expected and unexpected bounty of good things that you experienced in a day–small and big.
No more pressure of finding "amazing" or "extraordinary" things in every day, rather thinking about what went well and recognizing what brings you joy and inner peace.
It can truly change your perspective and life outlook. When you write down highlights of the day, you count your blessings—in reverse. This has the effect of allowing you to "prime" your brain in reverse and can change not just your relationships with your loved ones, but your relationship with yourself.
Slowly, you will start to improve at this. Through the power of discipline, the list will start getting better and better. Remember to review Highlights of the Day every month to see how you are changing by focusing on the good in life.
Acknowledging Lessons of Every Day
Most of our days blend into one another, yet continuous and consistent reflection gives us an opportunity to find out that there is always something different, valuable, and insightful in every day.
Finding lessons from every day may be just one of the secrets to your success and emotional well-being, because acknowledging daily life lessons, challenges, and setbacks without letting them define who you are is a great act of courage, self-awareness, and mindfulness.
Review, evaluate and reflect on every aspect of your day. Take a look at your emotional state, at your work and your relationships. What did you learn today? What went right? What can be improved?
The last question you are faced with in your Five Minute Journal helps you use your experience as a powerful method for growth and positive change. As you start building a pattern where you reflect on every day and discover valuable lessons in your daily choices and actions, this exercise can shift the way you react to what every new day brings.
---
Making gratitude and reflective journaling part of your evening routine reminds you to take full responsibility of your life and shape your own reality. It helps you navigate through the challenging times, recognize the good in every day, and live with the intention and purpose.