12 Books to Elevate Your Vacation Reading List
by Kinga Lewandowska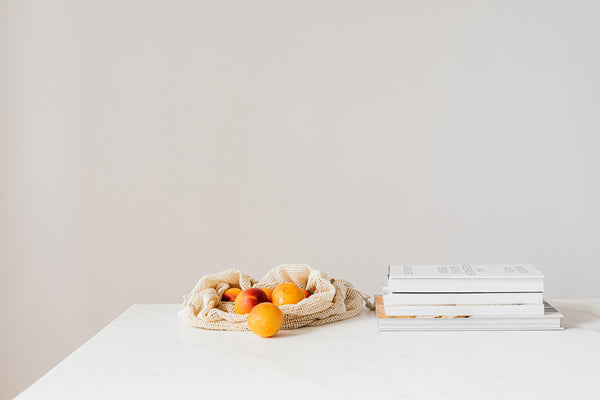 So many books, so little time. Alas, with multiple layers of busyness in our day-to-day schedules, reading for pleasure reaches the status of a luxurious activity. Only when vacation arrives can we slow down, put our screens aside (excluding your Kindle library), and face an abundance of accumulated reading material. Bestsellers that have been staring at us longingly from our shelves for ages, all-time favorites we re-read whenever we need our spirits lifted, or page-turners to refocus our vision – here are 12 books that will add the most value to your leisure time. Ready to dive into mindfulness and storytelling?
---
The Alchemist by Paulo Coelho
Santiago, a young shepherd from Andalusia, finds himself having a recurring dream. Unsure of whether his night visions could be prophetic, he asks a fortune teller for help in their interpretation. The answer seems to lie somewhere at the Egyptian pyramids as this is where she sends the boy to find his treasure.
Santiago sets out on a journey of a lifetime. Along the way, he meets people who wish him and those who want to use him to their advantage, yet everything that happens to the boy seems to push and guide him towards what his heart desires – to accomplish his personal legend and find his treasure.
Love, disappointment, friendship, betrayal, strong will, failure, belief, wisdom, mysticism, self-discovery, inspiration, destiny, purpose, courage, allegory, profound metaphor, and so much more is what makes this read an adventure in and of itself. Balancing on the verge of fiction and self-help, this heart-opening book will make you daydream about distant lands and uncovering your own truth. Where will you find your treasure?
Paulo Coelho wrote The Alchemist in two weeks. You might read it faster, yet we promise the story will stay with you for a very long time.
Favorite quote:
"It's the possibility of having a dream come true that makes life interesting."
Untamed by Glennon Doyle
The magic of this book lies in the fact that it's easy to read, and yet it's life-altering. Not many authors know how to accomplish the impossible and deliver harsh truths and tough lessons on a silver platter of accessible stories. But Glennon Doyle certainly does.
Over the course of our lives we are conditioned to adhere to societal norms. We learn to live within the confines of somebody else's rules, we stop honoring who we really are, and we start sleepwalking through life without a clear vision. And so the misery in our hearts grows, sometimes without us even realizing.
Part memoir, part slap in the face, part self-care instrument, Untamed is the whole package. If you feel stuck, confused, scared, uncertain, tired, unappreciated, if you need a hug, a bit of emotional support, a word of encouragement, or a friendly nudge to start living your best life by liberating your best self – the chapters of this book will deliver.
Although marketed as a read for women, we believe anyone can find answers on its pages. This book is powerful and tender enough to set you free from the cage of expectations and fear while holding your hand through the whole process.
Favorite quote:
"This life is mine alone. So I have stopped asking people for directions to places they've never been."
Eat, Pray, Love: One Woman's Search for Everything by Elizabeth Gilbert
Who would not want to pack their bags and go abroad for a year? Would you still choose that option if it meant your life had to come crashing down first? Elizabeth Gilbert seemed to have it all, a house, a husband, a successful writing career, yet she was missing a crucial life component – happiness.
Eat, Pray, Love is a memoir, a story of falling apart on the bathroom floor in the middle of the night, burning one's old life to the ground, and plucking up the courage to rise from the ashes. If you pick up this book, you will travel to Rome to eat (and learn basic Italian), to India to pray, and to Bali to find love. You will embark on a journey to spiritual enlightenment and growth, and you'll find inner peace, yet not without resistance. Sounds promising, right?
This book is tough love, lessons learned the hard way, adventure time, and hope so strong that it kicks you out into the world to search for new meaning. Pack your bags, we're going tomorrow (or as soon as your copy of the book arrives).
Favorite quote:
"Happiness is the consequence of personal effort. You fight for it, strive for it, insist upon it, and sometimes even travel around the world looking for it. You have to participate relentlessly in the manifestations of your own blessings. And once you have achieved a state of happiness, you must never become lax about maintaining it. You must make a mighty effort to keep swimming upward into that happiness forever, to stay afloat on top of it."
The Comfort Book by Matt Haig
The Comfort Book is exactly that, comfort. It comes in a brilliantly messy-as-life form of snippets, thoughts, short revelations, pieces of advice, and consolations. They have been born out of the author's personal struggles as well as the wisdom of prominent philosophers and survivors through the ages.
This book is for quiet contemplation and deep thinking, but it's also a cozy blanket for your mental health. It's a celebration of life in all its disorderliness and wonder, which gives us permission to live it fully, accepting its imperfections and challenges. Only then can we be truly happy and fulfilled and see the miracle of life for what it really is – a miracle.
Favorite quote:
"It's ok to be the teacup with a chip in it. That's the one with a story."
What I Know for Sure by Oprah Winfrey
Oprah Winfrey has been a beloved mentor and friend for so many of us for decades. Her wisdom, unparalleled grace, and unmatched compassion have been guiding us towards the betterment of ourselves and the whole world since the very first episode of her legendary talk show.
In What I Know for Sure, Oprah gathered essays from her column for O, The Oprah Magazine into what she called her "own private book of revelations". Split into themed sections titled joy, resilience, awe, connection, gratitude, and possibility, this collection of soul-searching meditations provides insight into what it means to live a life of purpose.
The book is an invitation for us to ask tough questions, face the scary truths, and keep searching for our own answers. It's ok to not know everything, it's ok to be in a perpetual state of learning, because the deeper we reach into ourselves, the clearer the lessons will become. This read will open your heart to the serendipity that lives in the fabric of our reality so you can understand it on a profounder level.
Favorite quote:
"Sometimes we get so focused on the difficulty of our climb that we lose sight of being grateful for simply having a mountain to climb."
Girl, Woman, Other by Bernardine Evaristo
Winner of the Booker Prize 2019, this vibrant work of fiction follows twelve characters and their stories in the span of one hundred years. Motifs of love, joy, and imagination are intertwined with struggle and challenges that black British families have had to face for so long.
In this case, please judge the book by its cover as the contents of it are equally flamboyant. The complexities of race, womanhood, gender, identity, politics, friendship, love, fear, regret, human nature, and intimacy paint a picture of vivid, multifaceted lives. You will laugh, you might shed a tear, you will go on an emotional ride like you most likely did not anticipate.
If you care about the issues that still plague our modern world – the lack of empathy, the unwillingness to understand other people's pain – pick up this read. Girl, Woman, Other will move you, it will widen your perspective through engrossing storylines, and color your day with wit and fun in the process.
Favorite quote:
"Be a person with knowledge, not just opinions."
Greenlights by Matthew McConaughey
We strongly recommend listening to an audio version of this book. Narrated by Matthew McConaughey himself, the voice of the author will transport you into the thick of his stories and it'll feel as if they were your own. And let us assure you, these adventures are as far from boring as they can be.
Greenlights is an autobiography of an Academy Award-winning Hollywood actor. Yet, it is far from what it sounds like. The glamour that comes with a show business lifestyle fades away in this raw, raucous, and honest account of 50 rich and daring years that could fill in the journals of a hundred people.
According to the author, this book is a love letter to life. The primary wisdom of it lies in the belief that every yellow and red light in any situation might be a green light in disguise. Sometimes success comes unexpectedly. Other times we need to trudge through mud, climb the hills, and, in Matthew's case, swim against the current of the Amazon River. If you are up for a motorbike ride through the ups and downs of living out your dreams, this read is for you.
Favorite quote:
"Life is our resume. It is our story to tell, and the choices we make write the chapters. Can we live in a way where we look forward to looking back?"
The Subtle Art of Not Giving a F*ck: A Counterintuitive Approach to Living a Good Life by Mark Manson
If you are looking for a no BS approach to life, Mark Manson is your guy. In case you haven't guessed already, fair warning, this book contains one or two swear words. At Intelligent Change we are very mindful about the language that we use, yet we think you'll agree that some truths need that extra emphasis.
Full of raw wisdom and very applicable self-help, The Subtle Art of Not Giving a F*ck is a guide to happiness without forced positivity. Telling someone to smile will not automatically cheer them up. Mark's ruthless humor and honesty, however, most definitely will. This book is so wonderfully relatable and sincere in its delivery of life lessons that it will leave you sustainably uplifted and inspired for long.
With this read you'll be able to finally breathe in the freedom of self-acceptance. You will learn how to choose what matters most to you (i.e. what's worthwhile, and what deserves zero of your precious f*cks), and how to toughen up to deal with life's unpredictabilities. All that wrapped in entertainment of a high order.
Favorite quote:
"Who you are is defined by what you're willing to struggle for."
The Year of Magical Thinking by Joan Didion
This read is for those of us who are dealing with difficult emotions, in particular loss and grief. Out of Joan Didion's painful experiences, this book was born, a gift for anyone who is struggling with the agony of a forced goodbye.
The Year of Magical Thinking is the author's personal and intimate story about the depths of despair that opened up beneath her feet after the death of her beloved husband. The only way for a writer to deal with such sorrow and anguish is to banish it into words, sentences, and therapeutically paragraphs. Thank you, Joan, for telling us about your distress as we can now find comfort on the pages of your important book.
Life is fickle, we never know which day might be our last. We take every breath for granted, we wake up in the morning unappreciative of all the new possibilities it brings, and we easily forget that to live is not a given. So much of our existence is outside of our control. Whatever goes your way is a gratitude alert.
Notable quote:
"Life changes in the instant. The ordinary instant."
The Vanishing Half by Brit Bennett
This fantastic work of fiction follows two black twin sisters who are on the cusp of passing for white girls. As they both run away from home at the age of sixteen to live completely separate lives, the notions of identity and history are equally present in both of their storylines.
The character-driven narrative of The Vanishing Half is brimming with shifting perspectives, changing time frames, and emotions that manifest differently in both sisters. Not to worry, Brit Bennett will not let you get lost in between these two realities. Instead, we are masterfully thrown into a coherent depiction of how two identical people can be miles away from each other both physically and mentally.
Does where we come from shape and define who we are? Does it influence our decisions, desires, and dreams? Since we cannot change our origins, is it still possible to feel free? How important is our ancestry to our happiness? Can we cut off our roots completely? Pick up this book if you're ready to answer these questions in your own story.
Favorite quote:
"A body could be labeled but a person couldn't, and the difference between the two depended on that muscle in your chest. That beloved organ, not sentient, not aware, not feeling, just pumping along, keeping you alive."
All About Love: New Visions by bell hooks
Love is so much more than Valentine's Day once a year, Shakespearean Romeo and Juliet, or breakfast in bed on a Sunday morning. We know that, right? Yet, do we really?
All About Love: New Visions challenges the view we've held about affection. Most importantly, it shifts our linguistic perspective of the concept from treating love as a noun to perceiving it as a verb. When we first fall in love, it's ridiculously easy. It just happens. But after some time, in order to keep feeling love, we need to do love. Commitment is recommitment.
This book really is ALL about love – it presents this powerful emotion in all its multidimensional glory. The romantic kind is not the only kind of love, and, according to bell hooks, it's not even the most important one. Self-love, however, that is where all love begins.
Favorite quote:
"Many of us seek community solely to escape the fear of being alone. Knowing how to be solitary is central to the art of loving. When we can be alone, we can be with others without using them as a means of escape."
Atomic Habits: An Easy & Proven Way to Build Good Habits & Break Bad Ones by James Clear
Habit formation may sometimes feel like trying to move a very rusty mechanism in a decayed machinery. Can anything facilitate this process? Oh yes, and James Clear comes to our rescue with solid solutions.
Atomic Habits is a read packed with practical strategies for establishing good habits, breaking bad ones, and developing behaviors that bring remarkable results. Taking the pressure of self-blame off our back, the author reassures us that the problem lies not in us but at the level of our systems. The book brims with distilled information and actionable advice that is easily applicable in our daily routines.
Utilizing stories of other successful individuals and drawing inspiration from the fields of biology, psychology, and neuroscience, the author created a guide for making only good (atomic) habits stick. This book will show you how to make time for new habits (even when you're busy), find motivation, stay on track, design your space to expedite success, and much more. Vacation might as well mean preparation, correct?
Favorite quote:
"Every action you take is a vote for the type of person you wish to become. No single instance will transform your beliefs, but as the votes build up, so does the evidence of your new identity."
---
The Epilogue
Come rain or shine, reading (or audiobooking) is a form of meditation. It helps us relax, spark imagination, and stay blissfully in the here and now. From eye-opening memoirs, through compelling fiction, to enlightening self-help, we've got you covered. Whether you're enjoying an hour or two of me-time on a train, soaking up the sun on a beach with the sound of waves anchoring you in the present moment, or making the most of your staycation – our comprehensive list provides a read for any occasion. Enjoy!
"A reader lives a thousand lives before he dies. The man who never reads lives only one." ― George R.R. Martin